Managed Services
Companies are increasingly digitizing and automating their business processes. As a result, IT plays a central role in operational management. After all, the IT department is not only expected to support employees in performing their tasks (e.g. security updates and backups) but also to contribute towards realising innovative projects.
Forza Consulting relieves the IT department of daily maintenance of the JD Edwards EnterpriseOne environment. Our Managed Services consultants are available 24/7 for Incidents, Problems and the most challenging Service Requests. In addition, with Forza PRISM, our active monitoring tool, we improve system efficiency and reduce costs wherever possible.
Our services give our clients access to world-class expertise, best practices, tools and technologies. Forza Consulting is the Managed Service Provider with more than 20 years of JD Edwards experience at numerous renowned (inter)national companies. We share risks and responsibilities and strive to provide the best possible service.
Managed Services from Forza Consulting gives organizations the space to focus on what really matters without having to worry about their JD Edwards ERP system. Managed Services greatly relieves the IT department of time-consuming and repetitive tasks so that IT specialists can focus on supporting and developing innovations for the core business. In addition, the entire IT environment remains available and secure with maximum uptime, thus saving on IT expenses.
Need a specialist?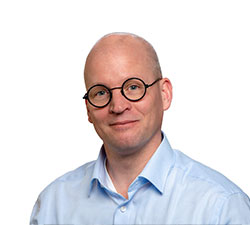 As Business Unit Manager, Dirk-Jan is responsible for the smooth running of all Managed Service activities.
With more than 20 years of international experience, Dirk-Jan's background gives him a unique perspective coupled with his strong empathy. As a trusted advisor, Dirk-Jan makes every effort to add value based on mutual trust, he attaches great importance to service and quality and as a trusted advisor he advises and unburdens our clients.