Bank en Cash Management
The Bank & Cash Management module (BCM) integrates the standard banking software into JD Edwards' financial administration. In addition, this solution automates in its entirety the repetitive and (often manual) administrative operations for allocating payments and receipts to open invoices. Bank & Cash Management was developed in the Oracle JD Edwards EnterpriseOne toolset and therefore works fully integrated in the JD Edwards EnterprisOne environment.
The module automatically imports bank statements into the financial system. Open invoices are then matched with receipts automatically or manually.
The module features various algorithms to ensure that the allocation of payments and receipts is automatically matched to outstanding invoices. Algorithms used include focusing on invoice number, amount paid, up to and including the statement, payment notification(recorded in advance, import from Excel), cash on delivery and parts of the invoice number. It is also possible to quickly enter data manually.
BCM generates general ledger accounts in real time and automatically. It also updates debtor and creditor positions. As a result, information is always available and up-to-date. The module supports the most common formats such as MT940, ABN/AMRO, ING, Rabobank, Bank Nederlandse Gemeenten, Commerzbank, GMU/OLA, VerwInfo41, BIbit and DOM'80. Other formats can be defined if required.
Clientcases
Klantcase

Aevitas Property Partners 6 weeks Go-Live
Aevitas Property Partners is an intermediary for real estate investments of an American institutional investor. Aevitas investment strategy consists of providing capital and mentorship to early and growth-stage real estate companies with sustainable business models.

Need a specialist?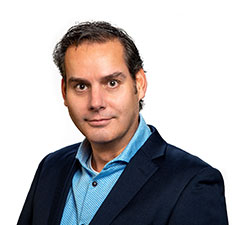 At Forza, we connect our clients' ambition and strategy with the ERP system, employees and underlying technology. To keep the focus on the business, we offer a range of services (from implementation of the software, managed services to interim assignments).
With 20 years of experience, client satisfaction is key.