PRISM
With EnterpriseOne's standard application management tools, JDE application administrators often rely on manual activities to gain insight into their systems. Forza's PRISM is designed to gain insight into the performance of JD Edwards EnterpriseOne systems to maintain an optimal performing environment. Realtime dashboards give application managers insight into system performance, PRISM proactively identifies issues and changes in the system so that application managers can respond appropriately.
Because PRISM sends instant notifications when system irregularities occur, application managers are able to react even before the system becomes unstable. Thus, PRISM supports proactive improvement of system stability.
To monitor the system, the module employs a virtual user. This user simulates end-user actions such as starting an application or generating a purchase order. Based on the system response times and predefined limits, it determines whether the JD Edwards environment is responding as expected.
All the results gathered by PRISM are compiled by the tool into a monthly report, showing the full health of the JD Edwards environment. The benchmark function compares system performance with a best-in-class system. This provides instant insight into where the system can be improved.
Clientcases
Klantcase

Aevitas Property Partners 6 weeks Go-Live
Aevitas Property Partners is an intermediary for real estate investments of an American institutional investor. Aevitas investment strategy consists of providing capital and mentorship to early and growth-stage real estate companies with sustainable business models.

Need a specialist?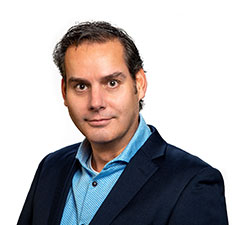 At Forza, we connect our clients' ambition and strategy with the ERP system, employees and underlying technology. To keep the focus on the business, we offer a range of services (from implementation of the software, managed services to interim assignments).
With 20 years of experience, client satisfaction is key.