PACKMAN
With PACKMAN, Forza automates the construction and implementation of packages in the Oracle JD Edwards system. By automating manual build and deployment processes, this tool reduces costs. In addition, errors caused by manual steps are eliminated and detailed reports are generated automatically after each deployment.
More than 150 clients in the US, Canada, Europe, Asia and Australia use PACKMAN, making it the most widely used package manager for JD Edwards in the world.
All updates can be done at any time with PACKMAN. The build and deployment function is available 24/7. This eliminates process delays and speeds up time-to-market. In addition to the option to perform updates 24/7, PACKMAN also allows automatic updates to be generated, status reports to be created, special instructions to be developed and detailed information on the content of packages and deployments to be made visible. This provides greater visibility and control of processes.
By using PACKMAN within the JD Edwards environment, long-term deployment processes are fully automated. This ensures timely and accurate releases of changes within the system again and again.
Clientcases
Klantcase

Aevitas Property Partners 6 weeks Go-Live
Aevitas Property Partners is an intermediary for real estate investments of an American institutional investor. Aevitas investment strategy consists of providing capital and mentorship to early and growth-stage real estate companies with sustainable business models.

Need a specialist?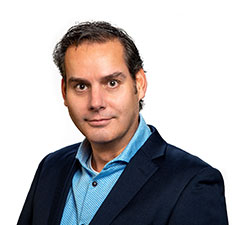 At Forza, we connect our clients' ambition and strategy with the ERP system, employees and underlying technology. To keep the focus on the business, we offer a range of services (from implementation of the software, managed services to interim assignments).
With 20 years of experience, client satisfaction is key.