JD Edwards and Real Estate
Whether you lease, manage, develop or invest in real estate, JD Edwards enables visibility of essential information and provides assurance that control is based on complete and real-time data. By using user-friendly dashboards, process flows and workflows, real estate organizations work faster, more efficiently and better.
Oracle JD Edwards Property Management is a modular ERP solution for effective real estate management. Oracle has specifically developed modules for organizations specialised in investment management, commercial real estate management, retail and municipal real estate management.
Monitoring occupancy and cash flow rates
Complete tenant and lease administration
Invoices for maintenance of communal areas
Need a specialist?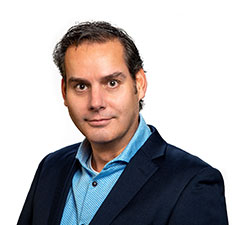 At Forza, we connect our clients' ambition and strategy with the ERP system, employees and underlying technology. To keep the focus on the business, we offer a range of services (from implementation of the software, managed services to interim assignments).
With 20 years of experience, client satisfaction is key.