JD Edwards training sessions
No matter how good the Oracle JD Edwards environment is within the organization, its success depends on its correct use by the in-house employees. And that is exactly what our JD Edwards courses are aimed at. Practical hands-on sessions aimed at a fast learning curve, allowing employees to get the most out of the system.
Forza Consulting offers training sessions for virtually all JD Edwards modules. In addition to standard JD Edwards training sessions, we also offer customized training. Forza Consulting is the designated trainer for the Oracle partner network in Europe. A number of bootcamp training sessions have been developed for and together with Oracle and are held at various locations in Europe.
The training material consists of a combination of best practices and experiences of consultants in the field. If required, the material can also be tailored to the wishes and needs of the organization or to a specific JDE EnterpriseOne system. At Forza Consulting, we also offer the possibility of attending workshops and training sessions at a location of your choice.
Service & Warranty Management
Need a specialist?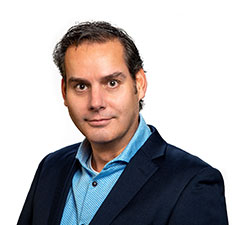 At Forza, we connect our clients' ambition and strategy with the ERP system, employees and underlying technology. To keep the focus on the business, we offer a range of services (from implementation of the software, managed services to interim assignments).
With 20 years of experience, client satisfaction is key.