The best JD Edwards security with ALLOut Security
ALLOut is the leading security solution for JD Edwards, providing the enhanced functionality needed directly in the EnterpriseOne or World environment. ALLOut is easy to install and there is no need to work with data outside JD Edwards.
In addition, organizations get access to the ALLOut Academy for on-demand digital learning. Where you can follow and download customized routes and tutorials from starter to highly experienced professional.
ALLOut Security for JD Edwards offers complete control over the system, potential risks and laws and regulations. This solution allows organizations to easily manage the entire JD Edwards security cycle.
Compliant with SOX, JSOX, GDPR, HIPAA, Oracle Licensing or internal regulations
Insight and reporting on different standard security types
Best practice solutions, resolving and automating conflicting roles, with promotion and workflow
Instant insight into user access, activity and configuration.
Proactive risk management through change control, audit history and mitigating controls
UDO security with standard roles
Need a specialist?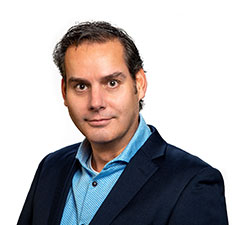 At Forza, we connect our clients' ambition and strategy with the ERP system, employees and underlying technology. To keep the focus on the business, we offer a range of services (from implementation of the software, managed services to interim assignments).
With 20 years of experience, client satisfaction is key.