Technical and functional upgrades
Forza Consulting has been offering support around upgrading JD Edwards for years. Our consultants have experience with all versions of JD Edwards and are therefore familiar with all the challenges involved in upgrading. Upgrading an ERP system may involve a technical and/or a functional upgrade.
With a technical upgrade, we upgrade the tools in the JD Edwards environment to a new version. The functional environment remains the same. A technical upgrade to the latest release will improve the user environment and offer new capabilities to users in terms of JD Edwards components. Forza Consulting regularly carries out technical upgrades for its clients. Prior to each tool release, we hold an Upgrade Assessment in which we come up with a detailed plan of action together with our clients.
A functional upgrade usually involves a somewhat bigger challenge. In a functional upgrade, all programs are 'renewed'. This involves bringing all modified programs to a new version and retesting all processes. As more programs are modified or when new programs are created based on JD Edwards features, the impact of the upgrade is greater.
From release 9.2, it will be possible to limit this impact to only the objects changed by Oracle in a new release. Forza Consulting has the tools and knowledge to determine the Return On Investment (ROI) and business case for an upgrade for any organization. With our Upgrade Assessment, we structurally map each upgrade challenge and help prepare for the upgrade.
Need a specialist?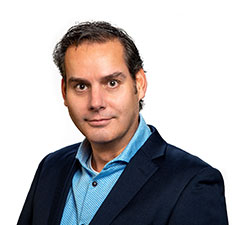 At Forza, we connect our clients' ambition and strategy with the ERP system, employees and underlying technology. To keep the focus on the business, we offer a range of services (from implementation of the software, managed services to interim assignments).
With 20 years of experience, client satisfaction is key.