From On-Premise to Cloud
Forza Consulting delivers JD Edwards on any cloud platform. JD Edwards in the cloud offers higher availability, flexibility and scalability compared to an on-premise physical environment. In addition, this environment has maximum security. By opting for the cloud, organizations no longer face limitations (such as scalability) and can focus on their core activities.
By choosing JD Edwards as a cloud solution, the entire system is available from a Product-as-a-Service (PaaS) environment. Forza Consulting can migrate any system to any cloud platform. These include environments such as Oracle Cloud Infrastructure (OCI), Amazon Web Services (AWS) and Microsoft Azure. Forza acts as an independent single-point-of-contact for the cloud infrastructure and – if required – can take over the monitoring and management of the JD Edwards environment.
Before deciding whether a move to the cloud is the right option, a Cloud Assessment is carried out by our Forza Consultants. During this assessment, we will look at the current technology, how many transactions the organization has, which integrations are active and the possible risks, among other things. This way, it quickly becomes clear which solution best suits the organization.
Compared to an on-premise environment, JD Edwards offers higher availability, flexibility and scalability combined with the best possible security. Thus giving our clients access to a reliable system at a predictable price.
Clientcases
Klantcase

Aevitas Property Partners 6 weeks Go-Live
Aevitas Property Partners is an intermediary for real estate investments of an American institutional investor. Aevitas investment strategy consists of providing capital and mentorship to early and growth-stage real estate companies with sustainable business models.

Looking for JD Edwards support?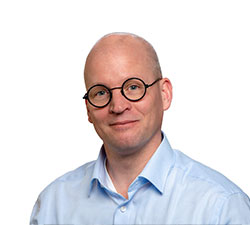 As Business Unit Manager, Dirk-Jan is responsible for the smooth running of all Managed Service activities.
With more than 20 years of international experience, Dirk-Jan's background gives him a unique perspective coupled with his strong empathy. As a trusted advisor, Dirk-Jan makes every effort to add value based on mutual trust, he attaches great importance to service and quality and as a trusted advisor he advises and unburdens our clients.