PAYMAN
The PAYMAN module automatically determines the best payment route per invoice, without the need to modify the invoice information. This is done based on the organization's banking structure, the supplier's banking structure and the invoice information. PAYMAN further automatically checks the bank account of suppliers during a payment order, so payments are always sent to the correct account.
The XML payment files generated by PAYMAN are based on the ISO 20022 guidelines. The standard ISO 20022 XML payment files contain hundreds of fields, making it possible to use almost all possible payment types. PAYMAN includes a collection of these fields, greatly improving the manageability of payment files.
PAYMAN supports a wide variety of payment formats, including the most commonly used standard formats CGI and MT101. Besides the standard formats, the module also supports a wide range of local formats, such as BTL91, DTAZV and some Chinese and Brazilian variants.
Implementing this module simplifies payment processes in JD Edwards. The module performs checks independently and automatically adds new international payment standards if they are not already present in the JD Edwards environment (e.g. SEPA Payments). During the implementation of PAYMAN, Forza Consulting's team investigates which formats are needed in the organization.
Clientcases
Klantcase

Aevitas Property Partners 6 weeks Go-Live
Aevitas Property Partners is an intermediary for real estate investments of an American institutional investor. Aevitas investment strategy consists of providing capital and mentorship to early and growth-stage real estate companies with sustainable business models.

Need a specialist?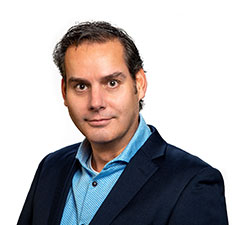 At Forza, we connect our clients' ambition and strategy with the ERP system, employees and underlying technology. To keep the focus on the business, we offer a range of services (from implementation of the software, managed services to interim assignments).
With 20 years of experience, client satisfaction is key.