SCANMAN
Manual invoicing processes are not only labor-intensive, they also lack the oversight that modern businesses nowadays rely on. Paying suppliers on time can be a real challenge if all the paperwork has to go through a manual approval process. Relationships are thus challenged by late payments and an internal overview of cash flow is lacking.
SCANMAN is a unique product. It is the only automatic invoice processor that is completely integrated into the EnterpriseOne system. Finance and IT thus ideally meet and deliver high business value with only limited IT architecture.
The SCANMAN module is fully integrated into JD Edwards and is implemented as an out-of-the-box solution with end-to-end automation of the financial process. This includes automatic invoice collection, automatic invoice entry, data recognition, approval workflows and, finally, processing 2- and 3-way matching.  This ensures that no integrations are required for the module to work optimally. Implementing this module can reduce the payment processing time by up to 70%.
Need a specialist?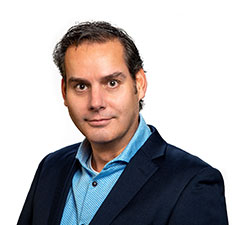 At Forza, we connect our clients' ambition and strategy with the ERP system, employees and underlying technology. To keep the focus on the business, we offer a range of services (from implementation of the software, managed services to interim assignments).
With 20 years of experience, client satisfaction is key.