Consultancy
Backed by their expertise, Forza Consulting's professionals are used to solving challenges with the business at various levels. Combining the use of best practices with years of experience and the latest tools and techniques, our experts solve the most challenging problems.
Forza's developers can handle any technical challenge. We have consultants in the field of integrating JDE with other systems, for example JD Edwards business services, JD Edwards Orchestrator, Fusion Middleware or Magic XPI. In addition, these professionals develop mobile applications for JDE.
The Forza consultants are familiar with all regular versions of JD Edwards. Thanks to the short lines of communication with the Oracle development team in Denver, we are up-to-date with the latest developments. Moreover, our technical specialists regularly support Oracle with beta testing releases.
Forza Consulting is the preferred trainer for the Oracle partner network in Europe and provides training at client sites on many modules of Oracle JDE. Our consultants are 'Oracle Specialized', which means that their competences and skills are recognised by a certification program set up for partners.
Clientcases
Klantcase

Aevitas Property Partners 6 weeks Go-Live
Aevitas Property Partners is an intermediary for real estate investments of an American institutional investor. Aevitas investment strategy consists of providing capital and mentorship to early and growth-stage real estate companies with sustainable business models.

Need a specialist?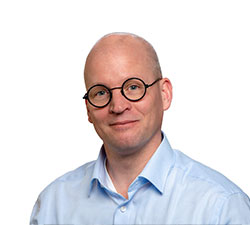 As Business Unit Manager, Dirk-Jan is responsible for the smooth running of all Managed Service activities.
With more than 20 years of international experience, Dirk-Jan's background gives him a unique perspective coupled with his strong empathy. As a trusted advisor, Dirk-Jan makes every effort to add value based on mutual trust, he attaches great importance to service and quality and as a trusted advisor he advises and unburdens our clients.