JD Edwards within the Industry
In the field of production, Oracle JD Edwards EnterpriseOne is a proven solution in which all aspects of the business process can be controlled: different business functions such as finance, production, purchasing, sales, CRM and service work together seamlessly within one integrated system.
Oracle JD Edwards can handle different environments in terms of production, possibly within the same company. Whether in process or discrete manufacturing, different processes such as make-to-stock, assemble-to-order or engineer-to-order can be easily translated into the software. In addition, functionality is available to support concepts such as lean manufacturing, Kanban and multisite production planning or global demand management.
Oracle JD Edwards is ideally suited for multilingual and international production companies with multiple sites. The software also offers a large number of mobile applications for tasks that are not performed at a fixed computer. It is also possible to easily create graphical reports and base notifications/workflows on roles in the system.
Need a specialist?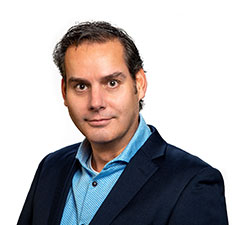 At Forza, we connect our clients' ambition and strategy with the ERP system, employees and underlying technology. To keep the focus on the business, we offer a range of services (from implementation of the software, managed services to interim assignments).
With 20 years of experience, client satisfaction is key.