Performance Management
Managing and improving system performance requires a consultant with in-depth knowledge of various disciplines. Both of the operating system, database, interfaces and strong content knowledge of JD Edwards. Due to the complex relationship between the various components that make up ERP software, it is a challenge to discover exactly what is not working, what is causing performance problems and why the system is not performing optimally.
Our Forza consultants have all the knowledge needed to make the system perform optimally. Based on our expertise in Performance Management, we are members of the Oracle JD Edwards Performance Taskforce. Forza Consulting is considered a strong partner by the development team in Denver, with whom knowledge and experiences are regularly shared.
In addition to the standard Oracle Server Manager toolset, there is a unique performance monitoring tool developed specifically for JD Edwards. With this tool, called PRISM, the performance of a JD Edwards environment can be monitored and areas for improvement can be detected in time.
Clientcases
Klantcase

Aevitas Property Partners 6 weeks Go-Live
Aevitas Property Partners is an intermediary for real estate investments of an American institutional investor. Aevitas investment strategy consists of providing capital and mentorship to early and growth-stage real estate companies with sustainable business models.

Need a specialist?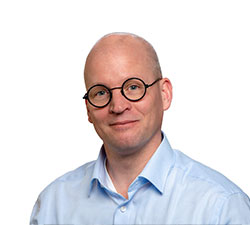 As Business Unit Manager, Dirk-Jan is responsible for the smooth running of all Managed Service activities.
With more than 20 years of international experience, Dirk-Jan's background gives him a unique perspective coupled with his strong empathy. As a trusted advisor, Dirk-Jan makes every effort to add value based on mutual trust, he attaches great importance to service and quality and as a trusted advisor he advises and unburdens our clients.