Oracle JD Edwards EnterpriseOne
Established in 1977, JD Edwards has its origins in Denver, Colorado. The JD Edwards ERP system is used by the world's largest leading manufacturers, real estate companies and companies active in construction, supply chain and distribution. It is one of the few ERP systems that offer control over both implementation, configuration and rollout of product enhancements in your environment. Oracle releases incremental product improvements and security updates (as part of continuous delivery model) every 3-4 months, eliminating the need for large-scale ERP upgrade projects.
In addition to on-premise deployment, public, private or hybrid cloud solutions can also be chosen.
The modular system is available in 22 languages. With more than 80 modules for managing finance, production, purchasing, sales, inventory management, CRM, Business Intelligence and projects.
Need a specialist?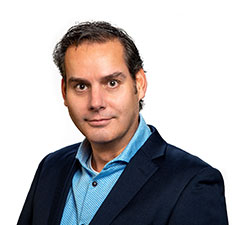 At Forza, we connect our clients' ambition and strategy with the ERP system, employees and underlying technology. To keep the focus on the business, we offer a range of services (from implementation of the software, managed services to interim assignments).
With 20 years of experience, client satisfaction is key.