Supplier Invoice Automation
Nextworld delivers a 100% cloud ERP solution that aligns organizations with current business realities. All built from the ground up with today's modern architecture it offers global financials, job cost, distribution, manufacturing, and a no code development platform. Nextworld is the only ERP built entirely on today's PaaS and SaaS technology.
Automate your invoices in Nextworld
Supplier Invoice Automation (SIA) for Nextworld is a state-of-the-art invoice automation solution, build on and seamlessly integrated into Nextworld ERP. SIA streamlines repetitive manual tasks by automatically processing the PDF invoices and electronic  invoices that you receive.
Read all about the most important benefits and features of SIA for Nextworld in the factsheet, such as:
Increase efficiency by automating invoice processing and eliminating manual tasks
Increase accuracy by recognizing invoice data through the advanced OCR technology
Enhance visibility with an application workflow to check the invoice status
Improve auditability by tracing back every detail of an invoice process
Use it from every location on every device through the cloud-based A/P process
Fill out the form to download the SIA fact sheet.
Deel deze pagina
Download Supplier Invoice Automation for Nextworld factsheet
Meer informatie?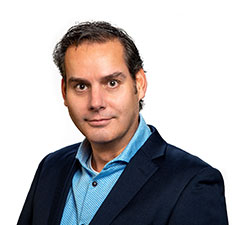 Bij Forza verbinden we de ambitie en strategie van onze klanten met het ERP-systeem, de medewerkers en de onderliggende technologie. Om de focus op de business te laten liggen, bieden wij een reeks van diensten aan (van implementatie van de software, managed services tot interim-opdrachten).
Met 20 jaar aan ervaring staat de klanttevredenheid centraal.